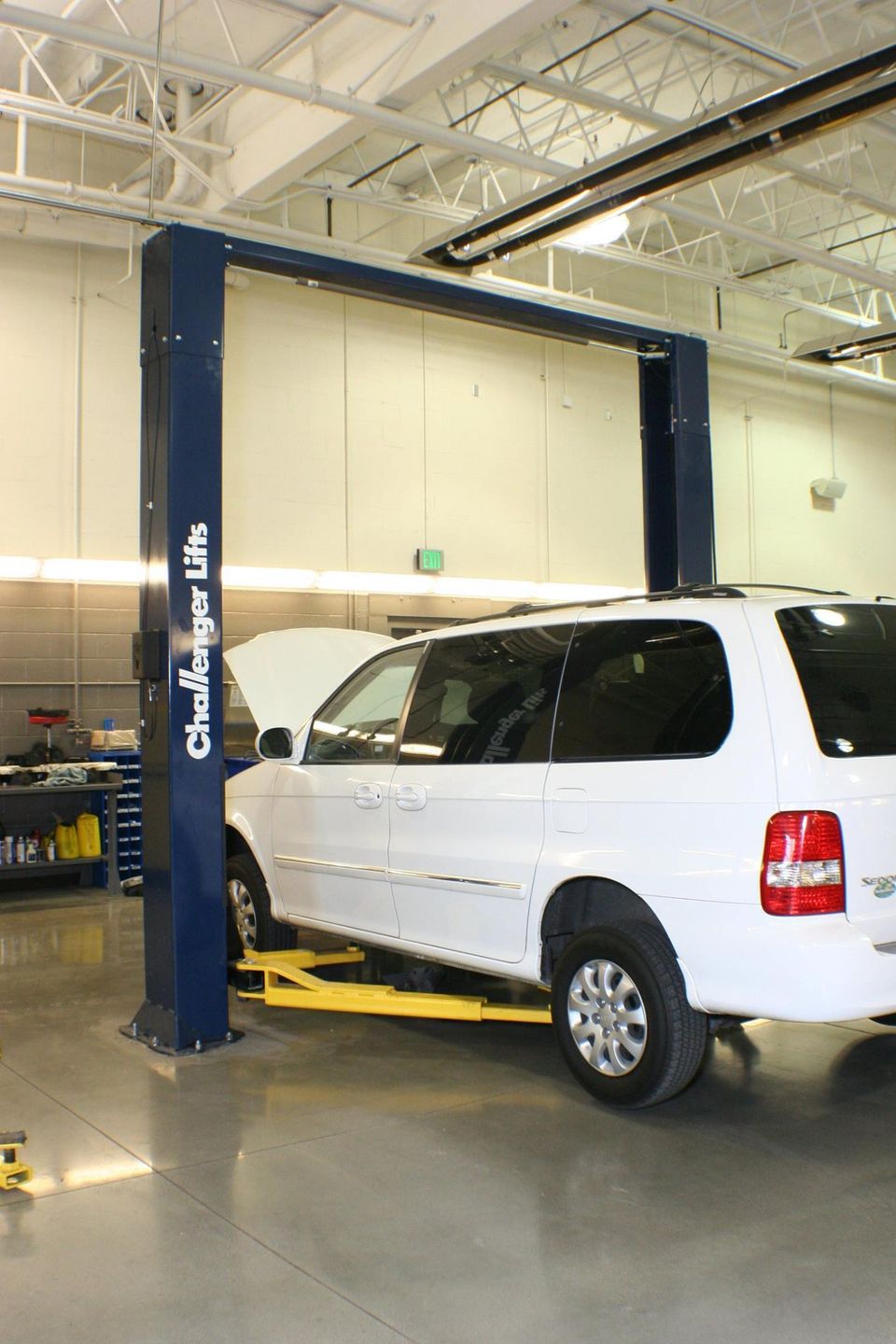 Professional Home & Commercial Car Lift Service in Boise
If you're looking for a heavy-duty home auto lift or a commercial vehicle lift,
Diversified Systems, Inc
can help you with both new car lifts as well as service for your existing lift product with experienced technicians from our Boise base. We have been helping auto shops and dealerships for over 70 years, and are excited to offer the people of Idaho, Eastern Oregon, and Northern Nevada certified, low cost home garage lifts and other
automotive service equipment
. We stock lifts in our Boise warehouse and we offer low cost experienced installation to save you time and trouble. Call us at (208) 344-8607 or
contact us online
to schedule an appointment!

Residential Car Lift
There are many options when it comes to home auto hoists and garage car lifts for storage and service. For the home enthusiast, we stock certified 4-post portable car lifts for parking your special sports car, racing special, big pick-up or bulky toys. We also stock certified 2-post lifts, which are ideal for general mechanical services. Upon request, we will come to your home to discuss DIY lift installation or having a car home lift installed by our trained technicians. There are several optional accessories in addition to the jack tray, drip pans and caster kits that come standard with the popular and best-selling certified 4-post lifts. Diversified Systems stocks FORWARD and ROTARY vehicle lifts in our Boise warehouse.

Most people are surprised at the cost of these affordable car lifts, given their ability to safely lift 8,000# and more. This is one of those products that you wonder how you did without for so long.
 
Commercial Vehicle Lifts
Purchasing lifts you can trust is vital to your overall success and bottom line. Properly maintained lifts and hoists increase technician efficiency, employee safety, and lead to higher levels of customer service. Diversified Systems offers the best in the industry, including Rotary, Forward, Challenger, and other top brands.

In addition to purchasing quality lift products from a company that will stand behind the product, a regular lift inspection and maintenance program is essential. Proper lift installation, regular Lifting Right shop technician training, certified annual 3rd party lift inspections, and regular maintenance are keys to an efficient shop, accident free vehicle service and repair, and avoidance of untimely repair expenses.

At Diversified Systems, we offer a variety of 2-post and 4-post car & vehicle hoists, as well as other lift products and accessories.

- 2-post lifts from 12K to 50k
- 4-post runway lifts to 72k and higher
- Wheel alignment lifts
- Scissor lifts
- Mobile column lifts (MCL's)
- In-ground heavy-duty lifts

We have certified lifts for the commercial car/truck repair shop for virtually any vehicle lifting need. We stock lifts for the motor enthusiast who needs a service lift or a space-saving storage lift for their hot rod, boat, ATV, snowmobile or other bulky items. We offer practical, effective, reliable and safe lift solutions for shop owners and homeowners in addition to air compressors and tire and wheel service equipment.
For more information on tractor, bus, forklift, or portable car/automobile lifts for home garages or the price to have an automotive lift installed, give us a call at (208) 344-8607

. We provide installation in Idaho, Eastern Oregon, and Northern Nevada. We service all makes and models of residential and commercial car lift systems from our Boise, ID office.